Sennheiser Momentum True Wireless 3 Earbuds - Certified Refurbished
Product Price
$279.95 $179.99
Product Review Score
4.75 out of 5 stars
90 reviews
Product Summary
Perfection has been redefined. With countless five-star reviews for their superior sound, Sennheiser's acclaimed MOMENTUM range has continued to set the performance benchmark for true wireless earbuds. Now, the next generation MOMENTUM True Wireless 3 makes the best even better: With outstanding sound quality, next generation Adaptive Noise Cancellation (ANC) and the ultimate personalized fit, the MOMENTUM True Wireless 3 transforms every listen with premium audio and effortless style.
When you order through these links, we may earn a commission at no additional cost to you.
Additional Product Details
Note : If the size of the earbud tips does not match the size of your ear canals or the headset is not worn properly in your ears, you may not obtain the correct sound qualities or call performance. Change the earbud tips to ones that fit more snugly in your ear
Superior sound powered by the TrueResponse transducer and aptX Adaptive for the highest resolution audio
Customized audio experience via built-in equalizer and pre-sets, including Bass Boost, and Sound Personalization for bespoke audio
Multipoint enables connection to 2 devices
Compact, ergonomic design with Silicone ear adapters (XS, S, M, L) and fins (S, M, L) to ensure optimal comfort and a secure fit
Control the environment with Adaptive Noise Cancellation for immersive music without distractions and Transparency Mode stay in touch with the world around
High quality voice pick-up from the three advanced noise-cancelling microphones on each earbud ensure clear speech, not surrounding noise
IPX4 splash resistance for trouble-free use while travelling, commuting or exercising
Up to 28 hours play time - the 7-hour battery life that can be extended on-the-go up to an additional 21 hours with the charging case. Convenient Qi wireless charging for the case
Customizable Touch Controls for music and voice assistant to match individual preference for intuitive operation, along with independent earbud use
Our Policies
Secure Checkout

Guaranteed safe & secure

Easy Returns

Fast & easy product returns
More options on eBay...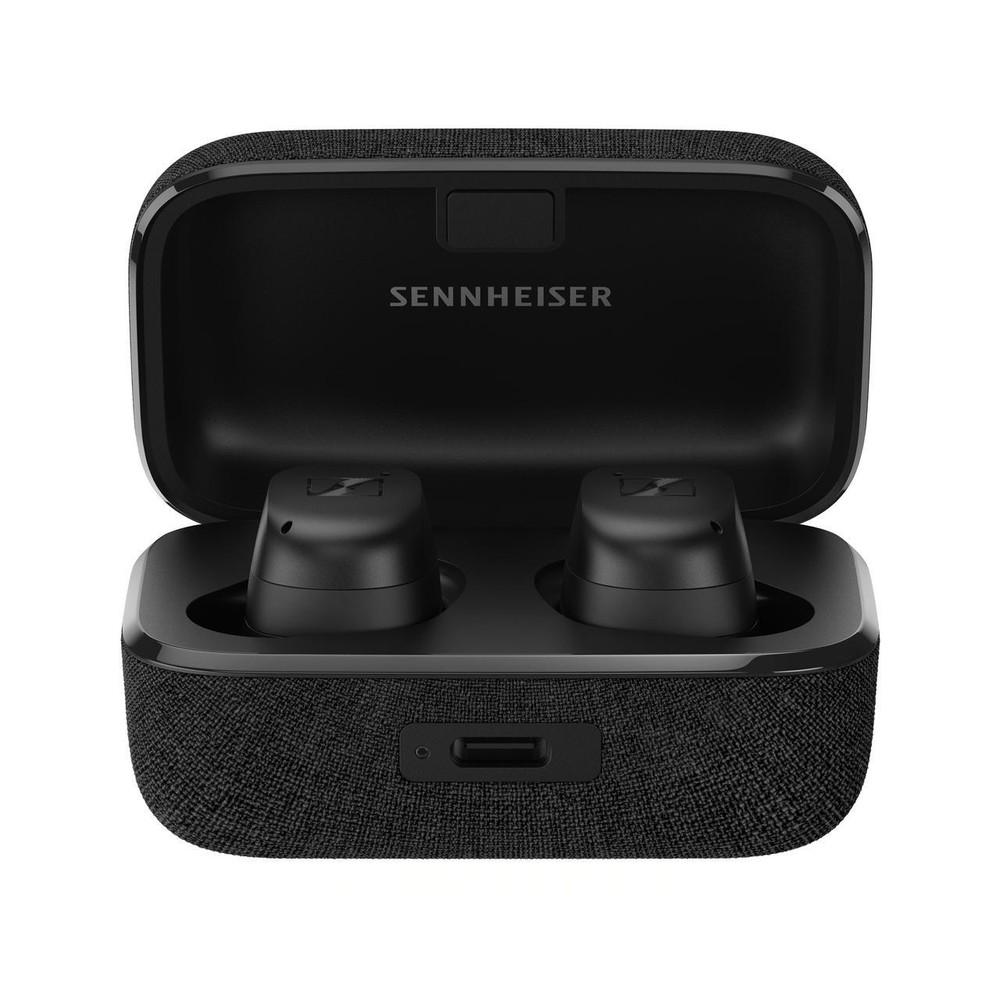 Sennheiser Momentum True Wireless 3 Earbuds - Certified Refurbished
When you order through these links, we may earn a commission at no additional cost to you.